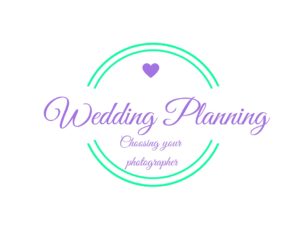 Having a wedding photographer is one of the most important features on most couples planning checklist. They are there to tell the story of your special day making it picture perfect. When deciding on your photographer there are a lot of things you need to consider when making your choice. SB Events shares our top tips to help you chose your perfect photographer…
♥ Research ♥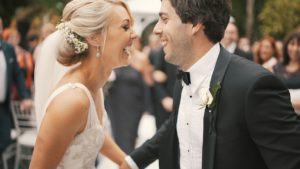 Do some research – most photographers will have a website and blog which will include recent weddings they have covered. You can also meet them at wedding fairs to get a feel of their photographic style, see examples of their work and see whether they are in your price range.
♥ Meet ♥
Couples will meet with numerous photographers before making their final choice. This is a great opportunity to sit down and ask as many questions as you like. Ask to look through their wedding portfolio to see a whole wedding, you will then be able to see a wedding from start to finish rather than their favourite images.
You need someone that will capture your day the way you want. They will be able to capture all the emotions, have a good sense of timing and instinctively know where to position themselves for the important moments during the day.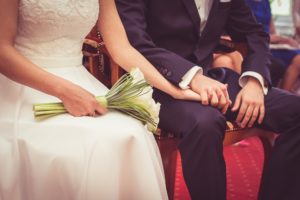 Most wedding photographers will offer an engagement shoot. This is a perfect opportunity for couples to get used to being behind the camera and to experiment with what style of photography they want on their big day.
♥ Style ♥
Every photographer will have a different style of how they work and capture weddings. This can be anything from journalistic to fine art, relaxed or formal to traditional or modern. Take a look at their portfolios and try to imagine yourselves in the same style photograph you are looking at.
Decide whether you want lots of formal shots or whether you would prefer a more candid approach where the photographer blends into the background. Ask your photographer how much of your time they will need to get the images they require to capture your day.
Your photographer shouldn't need to rely on retouching computer software such as Photoshop. They shou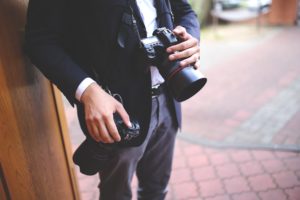 ld just be able to enhance the natural light in the images with very little changes to the original image.
♥ Personality ♥
You will spend a lot of time on your wedding day with your photographer, so you will want someone you feel comfortable with, someone that will make you laugh and feel relaxed. You will also need to check that your photographer will be able to work a crowd, especially for the group shots to get everyone's attention.
♥ Budget ♥
If your wedding photographs are one of your top priorities then it is worth budgeting accordingly. Costs vary due to experience, to the number of images taken and the length of time they are required. Don't forget that even if you have a photographer for six hours on your day, there are countless hours of work behind the scenes after your big day to produce the images.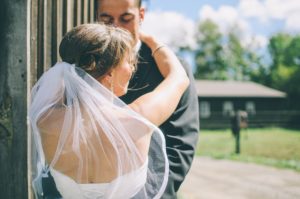 Choosing the right wedding album must also be included in your budget. You will want one that will last a lifetime and is timeless. If your budget does not stretch to having a wedding album printed soon after the wedding, most photographers will often put your images into an album for up to a year after your wedding date.
♥ Other things to consider ♥
Provide a list of the shots you want included on the day and give it to your photographer in plenty of time before the wedding.
If your photographer hasn't been to your chosen venue before, visit the location together and discuss what shots you want capturing and where.
Check to see whether your photographer is insured and if they have Public Liability and Professional Indemnity insurance.
Ask whether your photographer has a back-up plan if it rains.
See whether they carry back-up equipment with them as well as back-up equipment for storing your images.
Ask what the photographer will be wearing on the day. Will they be dressed smartly?
Will there be just one photographer capturing the wedding day or two? A photographer cannot be in two places at the same time so sometimes they work in pairs so that they can capture all aspects of the wedding day.
If you want to contact us further about choosing your wedding photographer or wedding planning for your big day, email hello@sbeventsplanning.com or contact us.
♥ We hope you have enjoyed reading our wedding planning hints and tips. If you have, please share with your friends and family and don't forget to pop across to our social media pages and say hello ♥