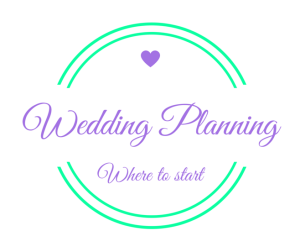 ♥ I've just said 'yes'. What do I do now I hear you ask? ♥ 
So, what do you do now that you are engaged? After the buzz of being in bridal 7th heaven has worn off, you both suddenly realise that you have a BIG celebration to plan – the biggest of your lives and this can be quite overwhelming for some. It takes on average 300 hours to plan and wedding from start to finish, there are lots of things to consider when organising a wedding but have no fear – SB Events has provided a list of hints and tips to get started in wedding planning…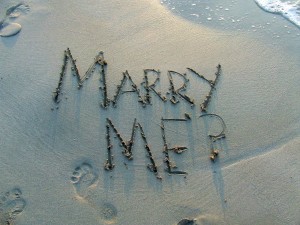 ♥ What ♥
First things first – decide what type of wedding service you want. Are you looking for a religious ceremony or a civil service? To find out the legalities of marriage and civil services take a look at Gov.uk for an in-depth look.
Prioritise what you want from your big day. Once you know what you really want to focus on, you will be able to set out your budget accordingly. Listen to each other and draw up ideas you both like and dislike. Both of you will have some aspects that you definitely want to include on your big day, but also have views about what you do not want.
You may find that the photography and capturing every second of your day is your big thing, or it may be the grand venue, exquisite catering or being surrounded by all your family and friends.
You may both have to compromise on things along the way, but by starting with this discussion, you can see what is important to each other. All the other parts of your wedding will fit around your priorities and budget.
♥ Budget ♥
The budget is THE biggie. Setting a budget will decide on the number of guests and the suppliers you need to make your wedding day happen. The timing, the day of the week and the time of the year will have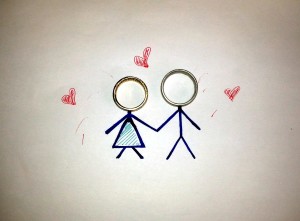 a factor on the costs of venues and certain suppliers.
Setting and sticking to your budget is a must for your big day. By planning your budget you keep track of your spending and see when deposits and final payments to suppliers need to be paid by.
Be realistic – you do not want to start married life in a huge amount of debt. If you have family contributing to the costs then decide who's paying for what. Talking money can be an awkward conversation to have, but necessary.
♥ Where ♥

Location location location – where would you like to get married? You don't need to know the exact venue yet as this comes later, but would you prefer to get married close to your homes, you families homes or your favourite part of the country? Maybe you have your heart set on a destination wedding. 
There are hundreds of differen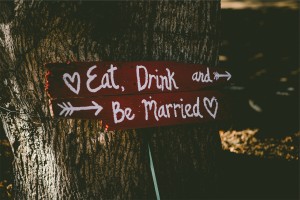 t wedding venues across Yorkshire and beyond, and couples can find choosing that perfect venue a daunting task. To make things easier, simply pick a location. It may be where you both met, a favourite place or somewhere that just looks pretty. Once you have your location, you can explore the venues around the area. Whether you are wanting a church, a civil ceremony, a marquee or hotel, do your research. Visiting potential venues is a must. This is a great way to see what the venue will be like and if it is suitable. Some venues might be worthwhile visiting during specialist open days or wedding fairs.
Once you have a choice of venues, you need to make sure that the venue can fit in with your budget. Sit down with the breakdown of the costs and this will show you whether you can afford to have your wedding there.
♥ When ♥
Do you have a specific date in mind? If not then look to your favourite time of year. Do you love the soft tones of Springtime or festive Winter months? Look and work around holidays and public holidays as these can become very popular dates for couples to get married and can limit certain venues and suppliers who have already booked this date. Weekday weddings are also becoming more popular with couples and this then doesn't restrict them to holding their wedding on a weekend – plus a weekday wedding often can be cheaper.

♥ Who ♥
Decide who will be in the bridal party. Who do you want by your side throughout the planning process and on the day itself? The bridal party play a big party in helping with things along the way so choose someone you trust to delegate tasks to.
♥ Guests ♥
Make a draft list of family and friends you would like to invite. This will help set the budget. The more guests you invite the larger your budget will need to be.
It is best to send out your save the date cards as soon as you have set your date. This way it will give your guests plenty of notice to make their diaries free for your wedding. This is especially important if you are getting married during the summer holidays or when there is a public holiday so your guests can book their time off around your wedding.
♥ Style ♥
Although, it's not crucial at this stage, it is useful to start thinking about what style of wedding you want. Do you prefer modern, vintage, rustic or whimsical? Choosing a theme or a style for your big day can be quite simple if you follow these basic steps…
Firstly, decide as a couple what is meaningful to you both. Think about your personalities and what you both like and dislike. Your we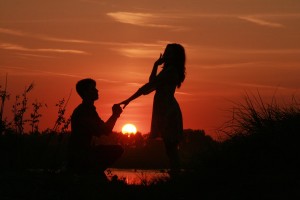 dding day is a perfect opportunity for your personalities to shine through and this will make it more personal to both you and your guests. Sit back, close your eyes and imagine your dream wedding. You may find that you both have the same ideas, or they may be at completely opposite ends of the spectrum.
Secondly, your wedding venue is an important factor in deciding what style or theme you are having for your big day. Is your heart set on having a traditional church wedding, a modern wedding at a chic boutique hotel or an intimate ceremony in a rustic barn? Sometimes your style or theme falls into place once you decide on the venue.
Following these steps should help you both be able to find a style and theme you are excited about for your day. You may choose not to have a theme at all or decide that you want more than one theme running throughout your day.
♥ Ideas ♥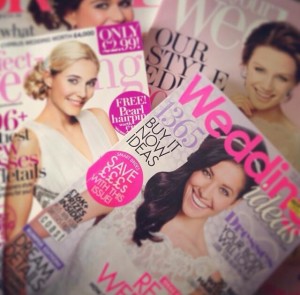 Start compiling a scrapbook of ideas from wedding magazines or online wedding blogs featuring real weddings and styled shoots. Pinterest is a great website that acts as an online pinboard so you can pin ideas and share amongst your friends and family. Visit our Pinterest boards for some initial inspiration.
Visit a local wedding fair to get ideas about all the little details to get an idea of what's on offer from suppliers at weddings. You may be surprised as to what you can have included at your wedding.
♥ Wedding insurance ♥
This we highly recommend taking out. Wedding insurance is there to cover any aspect of your wedding that doesn't fall to plan like if your wedding venue goes into liquidation or damage, wedding dress or hire suit damange to loss of an engagement ring. Cover starts from as little as £30 and with the average cost of a wedding of £21,000 it's definitely an investment worth having. For more information on wedding insurance visit Money Supermarket.
♥ Create a new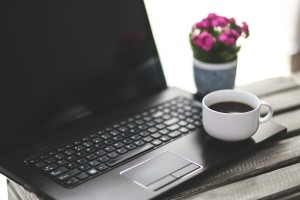 email account ♥
Set up an new email account to use when planning your wedding. You can use this to contact suppliers and allow guests to RSVP to your wedding. It keeps everything in one inbox which will save you time trawling through endless emails on your other accounts.
♥ Throw an engagement party ♥
Having an engagement party is a fun and exciting way to tell friends and family about your engagement and to show of that sparkler. You get to mingle with all your close friends and family in one place and it's a great way for the two families to meet too. See it as a practice for the big day, and above all it's a chance to spend time and reflect with your fiancé.
♥ Finally, don't try and do it all yourself ♥
As much as you might want to control every last detail by yourself, you will probably need to delegate and ask your fiancé, close friends and family to help. If it all gets too much or you are still overwhelmed by the idea of organising the biggest day of your lives then get in touch with SB Events.
We can source and liaise with suppliers on your behalf, oversee the day itself and provide a fun, stress-free experience as you embark on the journey down the aisle. We are also here to keep track of the little details. Our couples still have the final say in all the wedding planning – we just provide you with the tools so you can relax and enjoy the planning process.
For more information about our wedding planning services, email hello@sbeventsplanning.com or contact us.
♥ We hope you have enjoyed reading our wedding planning hints and tips. If you have, please share with your friends and family and don't forget to pop across to our social media pages and say hello ♥