Ever heard the term 'shoes make the outfit'? Then this will certainly be the case at your wedding. Why not finish of your gorgeous bridal gown and feel a million dollars with some wow factor shoes.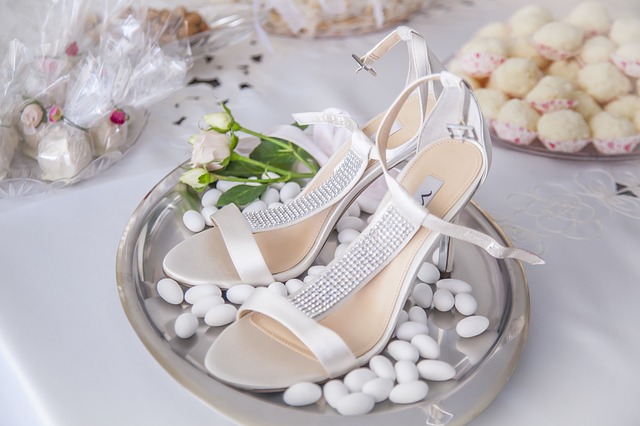 Brides are choosing shoes that reflect their styles and themes of the wedding from matching colours or patterns. There are so many different types and styles of shoes, that deciding what shoes to wear can be a daunting task. Here's our top tips when choose wedding shoes:
Make sure that you are comfortable in the height and style of shoes as you'll be wearing them most of the day and always bring a back-up flat pair for the reception so you can dance the night away with your new hubby.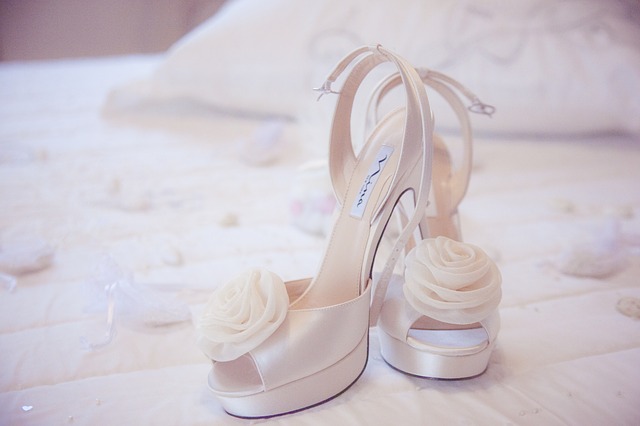 Unlike your dress, your shoes can be worn again after your wedding so choose a pair that you would love to wear over and over.
Remember to take your shoes with you for your dress alterations so that the length of the dress is just right.
Wear your shoes around the house to break them in, you can give your groom a little taster of what a part of your outfit for the day is going to look like.
If you love dancing – take a pair of flat shoes with you so you can change into them and dance the night away without worry about sore feet.
If you're getting married in a barn or historic house, ask the venue whether stiletto heels are allowed as some venues have a strict policy on no heels.